It's unusual to find an IT support provider who specialises in both Apple Mac Windows PC support but at JRP we do exactly that. For over 20 years we have worked on Mac and PC systems and have worked with clients across the UK to overcome the challenges of network connectivity, file sharing and file formats.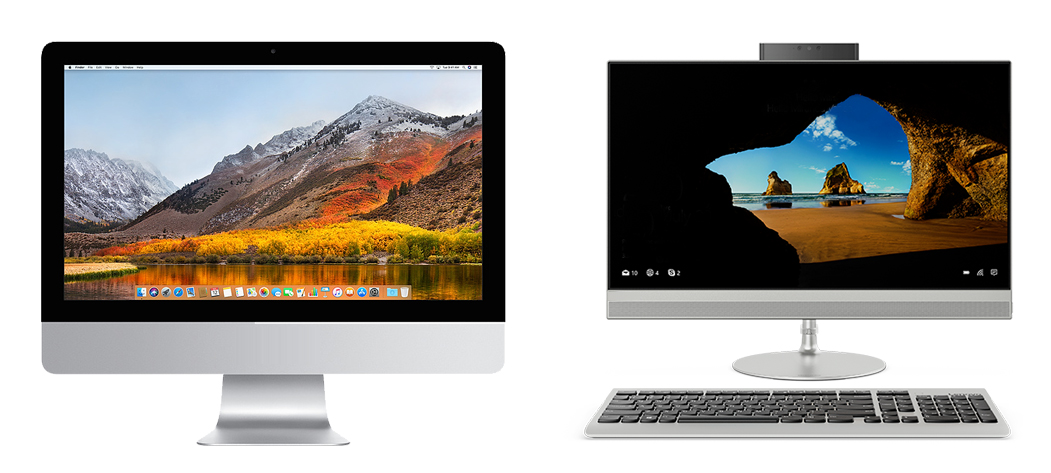 By supporting both Macs and PCs, we are able to provide a comprehensive service to all of our customers no matter which system they use. And increasingly, many companies have a mixture of both Macs and PCs depending on the make-up of their staff and so with our expertise in both Macs and PCs, we can be your one-stop IT support partner with the ability to cover all of your needs.
Apple Mac Windows PC? Let JRP help you decide
If you are unsure whether Macs or PCs would be best for your business, we can provide unbiased, professional advice to help you choose. We can then help source, install, manage and maintain your IT system – whether it is Mac, PC or a combination of both.
Software Programs, Applications and Hardware are now seamlessly cross-platform for compatibility and in the Cloud so moving from a Mac to a PC or visa-versa for Microsoft Office, Adobe, Retrospect, MAXON is easy.
We have been providing Mac Support from Leeds for 20 years for Apple Mac Users managing Sales, Design and Engineering.
If you need IT support for your Mac or PC systems, or need help choosing between a Mac or PC for your business, contact us today.